9 Hand Accessories to Up Your Style on the Cheap • Budget Fashionista
Posted on |
Hand accessories are a budget fashionista's secret weapon. A jingly bracelet stack or a flashy cocktail ring on an index finger can carry your style — even when the rest of your outfit consists of shorts and a t-shirt. Plus, these jewelry pieces can should be inexpensive. You don't need to rock a DIOR bracelet on a casual Saturday when grocery shopping is the most important thing on your calendar.
After a year of limited social activities, though, you might find your hand jewelry collection to be lacking. I know I do. Fortunately, there's an easy fix. Take a look at my nine favorite hand accessories to elevate your style below. And then head to Forever 21, Etsy, or your fav thrift store to start shopping.
This post may contain affiliate links. See our privacy policy.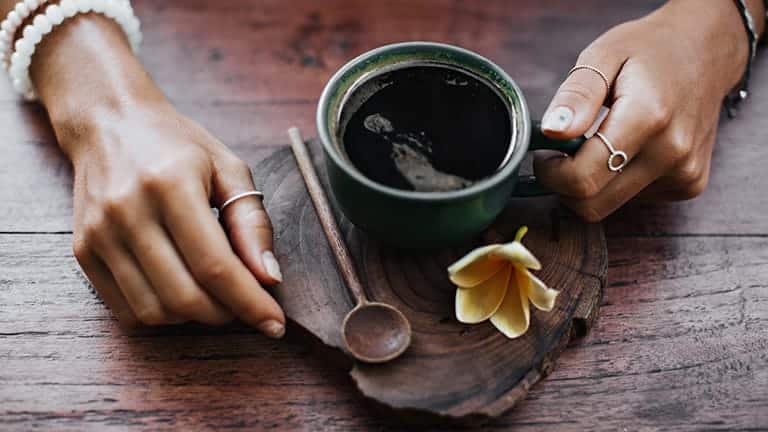 1. Mix-n-match bracelets
I wrote a post about stacking bracelets a while back that continues to be popular. But you know what? You don't have to follow my rules — you can mix-and-match your favorite bracelets however you want. Just grab a few you already own and see how you feel about the combination.
If your feeling the boho vibe one day, opt for colorful beads and chunky leather straps. Toss in some wood or resin pieces, too. Or, stick with dainty metal chains and small charms for a more subtle, classic look. Truly, it's anything goes.
Bracelet stacking is the ideal way to use pieces you don't necessarily love anymore, too. The piece that's boring by itself may be far more interesting when you combine it with something else.
2. Bangles
Yep, bangles — the original bracelet stack. In the '80s, bangles were the emblem of the rebellious teenage girl. Somehow from there, these noisy bracelets have evolved into a fashion classic.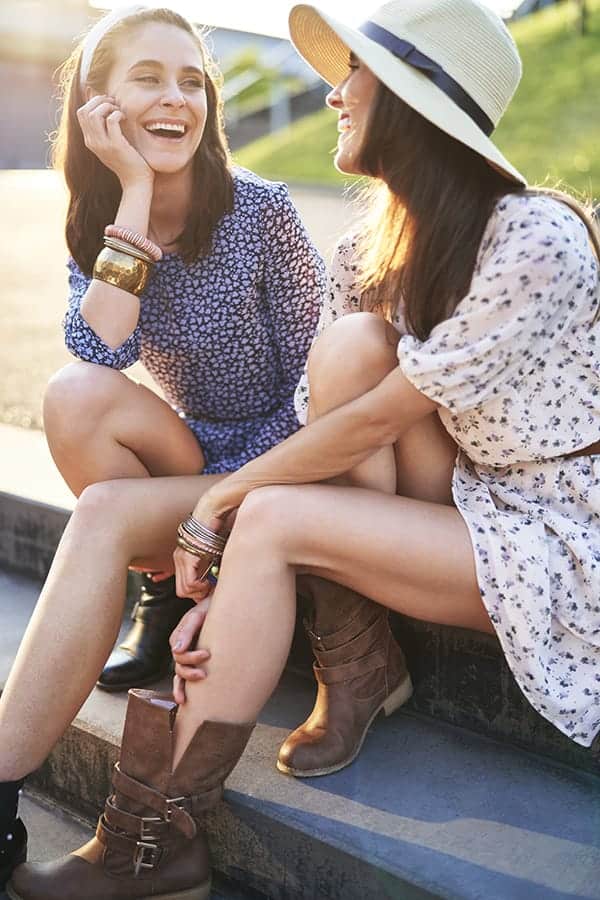 The thing is, bangles still inspire visions of 1984 Madonna with her lacy, finger-less gloves. If that's the look you want, great.
If it's not, here's some advice. Go for variety in your bangle set. Bangles, by nature, are solid. But you can choose solid pieces of different materials, colors, and thicknesses. Also, you don't need 20 of them. Start with two and three, and add on according to your comfort level.
3. Fake diamond ring
Diamonds are a girl's best friend. Diamonds are sparkly, beautiful — and also can cost a small fortune. Most of us aren't going to invest in genuine diamonds for our casual jewelry collection.
Thankfully, you can fake a diamond look for a lower price point. If you really want a special piece you can wear on the daily, shop for lab created diamond wedding band or something similar. You'll still spend a bit but it'll be less than a mined diamond will cost you.
Alternatively, you can opt for a CZ ring. I know cubic zirconia has a bad rap, but it's still beautiful — in small doses. Find a dainty CZ ring and no one will question the material of that stone. It's only when you wear a 3- or 4-carat CZ ring that things get gaudy.
4. Birthstone ring
Aside from diamonds, a gorgeous birthstone ring is another fabulous accessory to own. It's personal and beautiful, and goes with anything.
Try Etsy for gorgeous and affordable birthstone rings. I recently found an "emerald" stacking ring for $20 at SamiJewels' Etsy store. The stone is technically colored CZ — but again, it's small enough on the ring that no one has to know it's not real.
5. Titanium ring
Titanium rings are super sturdy but also quite striking in their simplicity. You can find them in silver or black, both with stones and without. I've even seen bands that layer titanium and wood — these are true conversation pieces, something you'll love having in your jewelry box.
Titanium rings are a good item to look out for at thrift stores too. These tough rings can be tastefully varnished over years of use before finding their way to Goodwill. Titanium rings aren't as prized as gold or silver so more of them get passed around.
6. Rubber ring
If you spend your free time rock climbing and bungee jumping, you will love a rubber or silicon ring. These won't gash your fingers and can easily be cut off in a pinch.
Married couples especially love these rings because they can wear them on adventure trips and keep the precious jewelry at home. My husband and I do this with our Qalo rings.
7. Chain bracelets
Chain link bracelets are classic pieces that never go out of style. You can update your chain bracelet game with newer metal finishes — say rose gold or brushed silver or copper.
Chunky chains are popular in 2021, but I prefer a delicate chain for its beauty and femininity.
8. Friendship bracelets
The friendship bracelet is a throwback, but it can be worn tastefully — especially when it's meaningful to you. You and your spouse or BFF can make them together and then wear matching pieces, for example. Plus, friendship bracelets are customizable and very inexpensive.
9. Charm bracelets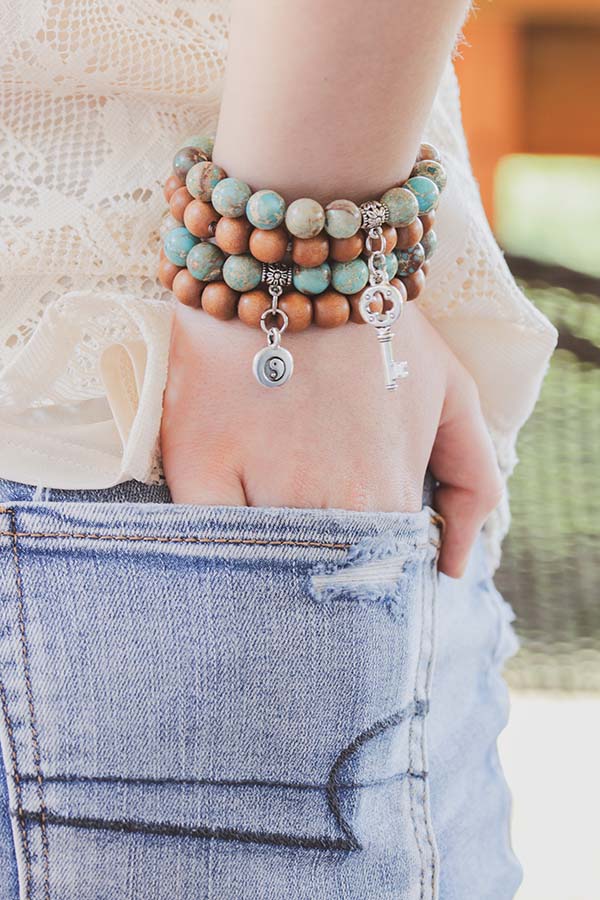 Alex and Ani made the charm bracelet a modern classic, and I'm glad they did. (There was a time when every female in my circle would get an Alex and Ani bracelet as a gift — it never disappoints!) Check Amazon for Alex and Ani pieces and other chic charm bracelets. You'll be amazed at the selection of pieces that are priced reasonably.
You can stack charm bracelets with beads for a funky vibe or wear them alone on dressier occasions.
That list of hand accessories should give you a running start on updating your cosmetic jewelry game. If I missed any of your fav pieces, let me know in the comments!