Apple's iPhone 14 and rumored AR headset could both feature Wi-Fi 6e if the company secures enough components
Posted on |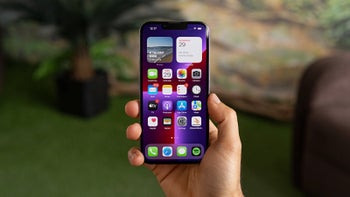 Apple is planning on equipping the iPhone 14 and its rumored mixed reality headset with Wi-Fi 6e modules, but supply might come short, as the crisis with components supply continues.
According to TF Securities analyst Ming-Chi Kuo, reported by MacRumors, the Cupertino company will bring the new Wi-Fi standard to the devices, which will result in acceleration of the industry's adaptation of the technology. This means that rivals like Samsung, Xiaomi, and Motorola will follow Apple's steps and fit their high-end phones with Wi-Fi 6e as well.
Kuo said that all head-mounted display devices that will come in the next three years will offer Wi-Fi 6/6e and Wi-Fi 7. These include augmented reality (AR) and virtual reality (VR) devices such as the ones from Meta. These new Wi-Fi standards will be necessary, as they will provide the required high-speed wireless transmissions for such devices.
But what about the iPhone 14? Before the current iPhone 13 was announced, there were reports that the device was going to feature Wi-Fi 6e. Unfortunately, these turned out to be wrong, as the iPhone 13 is stuck at Wi-Fi 6. It makes sense for Apple to bring the new technology to its next generation of phones, but there are problems on the horizon.
The iPhone 14 might not get Wi-Fi 6e due to short supply
Apple's iPhone 14 will be released in the second half of next year, but rumors about the device are already flooding in. The latest one suggests that the phone might not get Wi-Fi 6e after all. According to 9to5Mac, the newest report from Kuo suggests that the Cupertino company might not be able to secure enough Wi-Fi 6e modules for the iPhone 14. This is quite unfortunate, as Wi-Fi 6e offers better internet speeds in high-density environments. The new wireless internet standard has access to 59 non-overlapping channels, which will provide more capacity with less interference in crowded places.
However, in the end, the Cupertino company could secure enough Wi-Fi 6e chips.
Apple wasn't hit as hard as other manufacturers
by the chip shortage crisis. It was able to secure enough components for its iPhone 13 launch, while other companies like
Samsung delayed the release of phones
like the
Galaxy S21 FE
due to the crisis.
Still, Apple is also suffering from chip shortages. Recently, CEO of Apple Tim Cook revealed that the company will lose $6 billion in Q4 of 2021 because of the supply constraints.
Apple struggles with demand for the iPhone 13 
The iPhone 13 phones are already showing signs of Apple not being able to keep up with demand, as shipping times have gotten much longer than before. Currently, shipping time for the new iPhones in the US takes from two to four weeks. This is very unusual for Apple, as the company has a habit of having plenty of devices in stock in order to cope with demand. Hopefully, Apple will secure enough chips soon and bring the shipping times of the iPhone back to normal. Reports state that the company has even started using components for its iPhone production that were originally intended for iPads. This way the company hopes to restock its phones faster. Time will tell when the chip crisis will end. Analyzers suggest that the shortages will be a problem next year too.
As for Apple, its iPhone 13 release was a massive success until it started running out of stock about a month later. The iPhone 13 phones feature the company's newest Apple A15 processor. All phones use OLED screens, with the Pro models using LTPO 120Hz panels. The non-Pro models, on the other hand, have an increased base storage of 128GB. For comparison, the iPhone 12 and 12 mini came with 64GB of base storage. Make sure to check out our iPhone 13 vs iPhone 13 mini and our iPhone 13 Pro vs 13 Pro Max comparisons for more information.