Best Google Pixel Black Friday 2021 deals: What to expect?
Posted on |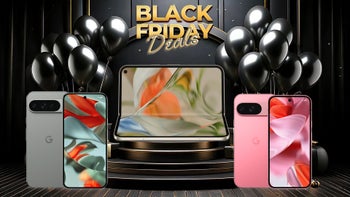 If you're here, you're probably looking for some good Black Friday Google Pixel deals. We are now finally in November and you can practically smell the Black Friday 2021 deals in the air. There is still a little bit of waiting time, though, so let us reflect on and analyze the deals we got last year, as well as a few of the best deals you can get right now.
With the Google Pixel 6 and
Pixel 6 Pro
already out on the market, Black Friday 2021 might prove to be the best time to buy one of Google's best phones yet. If you would rather get an older Pixel model, then the ones from past years are bound to get some hefty Black Friday 2021 discounts if we're to believe the trends set by previous Black Friday events. Let's check out what Black Friday Google Pixel deals we got last year.
Also Read:
Where to find the best Black Friday Google Pixel deals?
Last year, Black Friday Pixel deals appeared almost everywhere! There were Pixel deals at the big online retailers like Amazon and Best Buy, and also some pretty nice Black Friday Pixel offers at the major carriers. Google Pixel phones are sometimes hard to find, but worry not – we're going to list every meaningful Black Friday Pixel deal right here, so you don't have to roam the web in confusion.
What Google Pixel Phones will receive Black Friday discounts?
The Google Pixel 6 and Pixel 6 Pro were only recently introduced and being such new devices, we can't expect huge discounts. On the other hand, there will be Black Friday
Pixel 5
discounts for sure, as well as
Pixel 4a
deals. If you want something old-school, last year there were some interesting Pixel 3 deals on Amazon.
Pixel 6 deals
As mentioned above, the Pixel 6 and Pixel 6 Pro most probably will not receive any exciting price cuts if at all any. However, there is still some light in the tunnel that carriers might offer $50 to $100 discounts with some plans so keep your eyes peeled if you are at the end of your current contract.
Pixel 5 deals
Best Buy offered the Pixel 5 with a $50 price cut when you activate it on a major carrier. Oh! For Sprint fans, which merged with T-Mobile earlier this year, the Pixel 5 was just $599 – that's $100 off!
The Pixel 5 Black Friday deal on Verizon allowed people to take up to $550 off its $699 price with a suitable trade-in and a new line. An alternative was to pick up the Pixel 5 for $29.16/month with a two-year contract.
There was an AT&T option as well. At the carrier, the Google Pixel 5 was available for an impressive $15/mo (for 30 months) with a new line or an upgrade. After some calculations, it turned out that people were able to get the Pixel 5 for $450, $274.99 down from the listed price of $724.99.
Pixel 4a 5G deals
The
Pixel 4a 5G
 model is one of the best mid-range smartphones on the market. Last year, 
Verizon
granted a
$250 discount
 from its $500 retail price if you provided an eligible trade-in. You could also get it for as little as
$10/mo. or $5/mo.
at
ATT
with trade-in. Expect more or less the same thing to happen this Black Friday 2021.
Pixel 4 and Pixel 4 XL deals
The previous-gen Google Pixel 4 and Pixel 4 XL officially start at $799 and $899, respectively, but there were much better deals at Amazon. Renewed models were the hype last Black Friday so we expect this trend to continue during Black Friday 2021. If you don't mind the idea, it's a perfectly fine way to get a Pixel with a good Black Friday discount.
Pixel 3a and Pixel 3a XL deals
The Pixel 3a and Pixel 3a XL are still amazing phones, especially for the money. The cameras hold up to today's standards and both phones come with headphone jacks, in case you find yourself feeling nostalgic about them.
Last year you could find the Pixel 3a got a $130 price cut on Amazon. That is more than 50%!  The Pixel 3a XL also saw some discounts last year somewhere in the neighborhood of $50. We expect to see great Black Friday deals on Google Pixel phones.
Pixel 3, and Pixel 3 XL deals
Even though Google is no longer selling the Pixel 3 and Pixel 3 XL, you can still find both models here and there for great prices. Their cameras and chipsets are both still easily viable, and are what makes these two phones a good bang for your buck option, especially if you want the original android experience.
Pixel 3 and 3 XL are already getting some amazing deals, even without Black Friday being here. Currently you can save $107 on the Pixel 3 in Amazon, where it is listed for $280.
The pixel 3 XL on the other hand, got up to a 56% discount on Amazon.
Pixel 2 and Pixel 2 XL deals
The Google Pixel 2 and Pixel 2 XL belong in a museum by now, but if you are looking for a backup phone or a just a secondary one that you are not afraid to bring to the beach, both are perfect candidates. They are very cheap at the moment with the Google Pixel 2 available for around $95 and the Google Pixel 2 XL for about $147.
So, these are all of the Google Pixel phone deals you can currently get – but rest assured, when the time comes, we'll have the best Google Pixel Black Friday deals right here, regularly updated just for you. See you soon.