Best Verizon Black Friday 2021 deals
Posted on |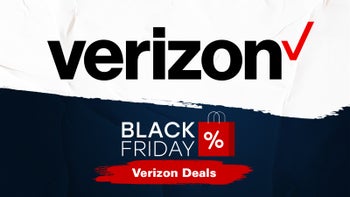 Black Friday is almost upon us, and while some of deals are still a well-kept secret, good results come as a result of good preparation. This article is exactly that and aims to prepare you for the upcoming deals bonanza.
In this particular piece, we will be guiding you through Verizon's best deals this Black Friday, see what deals were available last year, and try to extrapolate what promotions will be available in November 2021. Verizon is still the biggest US mobile carrier and this is exactly the reason why we are so excited about the potential deals that will be available very soon.
So, without further ado, let's see what's up with Verizon's upcoming Black Friday deals! You can currently sign up for Verizon's Black Friday deals and be the first to receive updates on Big Red's upcoming promotions.
Jump to section:
Verizon Black Friday deals on phones
Last year the iPhone 12 was down to just $249 with eligible trade-in (iPhone X and up), no new line required. And since the
iPhone 13 series
are already out, it's safe to assume that some iPhone 13 deals will be present on the carrier's roster by the time
Black Friday 2021
comes around. Don't expect outrageous discounts given the freshness of the iPhone 13 lineup, but the iPhone 12 will probably be the with the more noteworthy deals.
Purchasing an iPhone 12 and iPhone 12 mini during last year's Verizon Black Friday deals rush could get you a $100 discount on an Apple Watch or $150 off an iPad, so if you're in the market for combo Apple purchases, expect Verizon to offer such deals again on Black Friday 2021.
Of course, when it comes to the older iPhones, like the iPhone 11series and iPhone 12 series, we might expect some intriguing deals. For example, the iPhone 11 Pro Max was up to $640 off last Black Friday, so we could probably expect the same to apply to the
iPhone 12 Pro Max
on Verizon Black Friday deals.
Being the most popular Android-powered devices in the US, Samsung's arsenal of phones was subjected to great discounts on Verizon last year. It's safe to assume that the same will happen this year as well. Last Black Friday, Verizon had slashed the ex-flagship Galaxy S20 lineup and
Galaxy Note 20
series with eligible trade-in by as much as $550 off, which was a superb deal. Thus, we could probably expect similar discounts for the Galaxy S21 series this year. 
Last year, deals regarding sought after Samsung phones like the
Galaxy S20 FE
were also quite popular, but Samsung has sadly not released a Galaxy S21 FE this year. We could probably expect stock-clearing of the Galaxy S20 FE or some top A-series Samsung phones like the A52 5G and A72 5G to take place this Black Friday.
A lot of other great Android phones are also going to be discounted on Verizon during Black Friday 2021. The LG Wing, Google Pixel 5 – a phone with great camera, the powerful Motorola Edge+, and the budget-friendly and 5G-ready Pixel 4a 5G were all discounted, along with some affordable models by Motorola and LG. We can probably expect similar deals this Black Friday as well, though as LG is out of the phone business, the deals roster is about to be less diverse. 
We might probably expect Google Pixel 5a to be discounted for Verizon's 2021 Black Friday deals.
Additionally, the Verizon-exclusive Nokia 8 V 5G UW was getting a huge $460 discount. On top of that already generous price drop, you could get up to a $400 Verizon e-gift card when switching from a different mobile network operator. This meant the Nokia 8 V 5G UW could be yours completely for free without having to trade anything in.
We expect similar offers from Verizon again, during Black Friday 2021.
Also check out:
Verizon Black Friday deals on smartwatches
It's unclear if we'll see deals on the Apple Watch 7 this Black Friday season, because the wearable is simply not out yet and Apple hasn't given a specific release date. This, paired with the novelty of it, probably means that we won't be seeing any Apple Watch Series 7 deals.
Being the top Apple smartwatch as of now, the Apple Watch Series 6 will definitely be discounted.
Verizon Black Friday deals on tablets
We expect to see a mighty $200 off on iPads, possibly even without trade-in, something similar to last years' Black Friday deals on Verizon. Samsung Galaxy Tab S7 could also get a discount, as last year the Samsung Galaxy Tab S6 got a $150 off during the entire Black Friday weekend. Additionally, we might see other brands' tablets discounted as well, around $100 off.
Last year Verizon Black Friday deals on iPads and tablets were entirely dependent on trade-in of an eligible device, or a purchase of a smartphone together with the tablet you have chosen, so expect such conditions on Black Friday 2021 also.
Other Verizon Black Friday deals
Apart from iPhones, Samsung Galaxy phones, iPads, and tablets, Verizon will also have other interesting tech deals and discounts on Black Friday 2021.
Last year, for a limited time Verizon offered customers 12 months of PlayStation Plus and PlayStation Now. That gave access to unlocked multiplayer gaming, monthly free PS4 games, and a library of hundreds of older games.
In order to qualify for this specific deal, you had to to switch to Verizon and activate a new smartphone line with Play More, Do More or Get More Unlimited. When you switched, you had to trade in an eligible device, then purchase a select smartphone.
Stay tuned for both Verizon Black Friday deals this 2021 on tech and other such offerings right here, as soon as Black Friday starts up once again.