Hurry and snap up Samsung's Galaxy S20 FE for $249 before it's too late (again)
Posted on |
We may earn a commission if you make a purchase from the links on this page.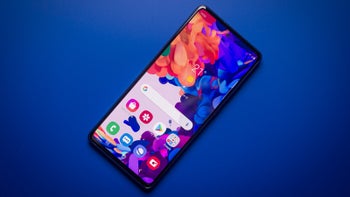 The 5G-enabled Galaxy S20 FE is, let's face it, pretty old. Commercially released back in the fall of 2020, the flat-screened Snapdragon 865 powerhouse was obviously supposed to get a Snapdragon 888 sequel months ago, but due largely to the huge chip shortage that's rocked the mobile industry to its core this year, the S21 FE 5G is expected to only see daylight in 2022.
You may also like:
At $249, it's also 50 bucks cheaper while coming with the same number of strings attached and special requirements. Namely, just the one – obligatory Straight Talk service. Otherwise, this is a straightforward (no pun intended) and decidedly attractive promotion that's technically been around for a few days now, going out of stock however shortly after debuting before returning earlier today, presumably for a limited time once again.
In case you're wondering, the Galaxy S20 FE 5G is not very affordable right now in an unlocked variant, fetching $550 and up on Amazon after a modest $150 discount, which further highlights the amazing appeal of Walmart's prepaid holiday offer.