Qualcomm unveils Snapdragon 8 Gen 1, the S22 chipset, with 10 Gigabit 5G
Posted on |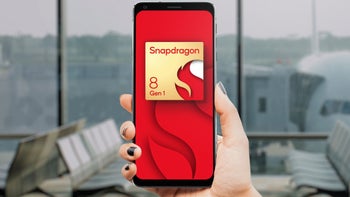 Qualcomm just took the stage to announce the long-rumored Snapdragon 8 Gen 1 chipset that is going to power a number of Android flagships in the next year or so, including Samsung's upcoming Galaxy S22 series phones. 
Qualcomm Snapdragon 8 Gen 1 vs Snapdragon 888 vs Apple A15 specs and features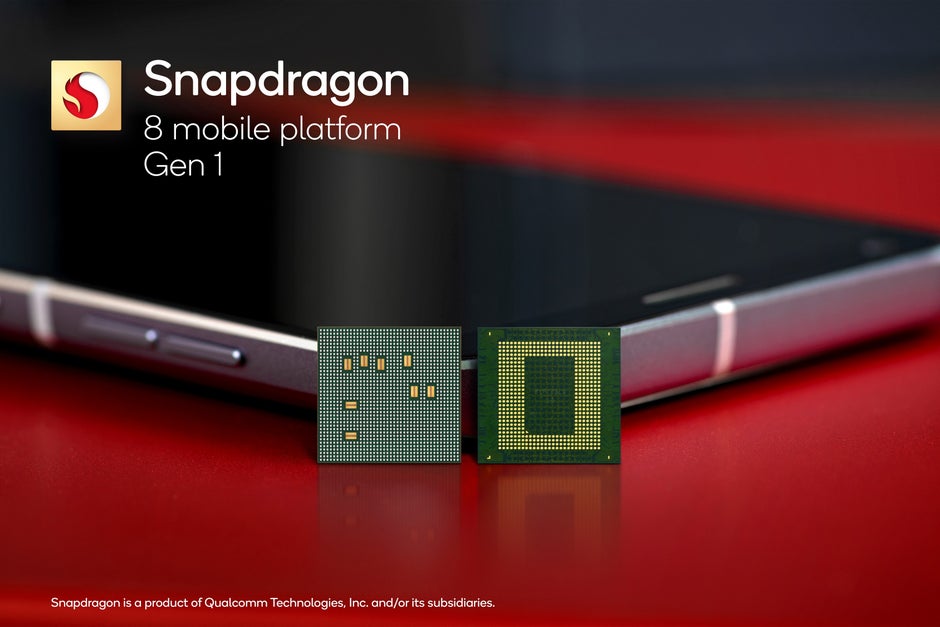 Snapdragon 8 Gen 1
Here's a list of the most important new Snapdragon 8 Gen 1 features:
Up to 3GHz Kryo CPU with Cortex-X2 cores.
30% faster Adreno GPU with 25% lower power consumption.
The world's first X65 5G modem to reach 10 Gigabit download speeds.
First 18-bit image signal processor for mobile.
First 8K HDR10+ video capture for mobile.
Mega low-light capture snaps 30 images and merges the best parts into one shot.
Always-On ISP for fast face unlocking and locking.
7th Gen Qualcomm AI Engine for voice analysis and Leica Leitz Look bokeh filters.
Bluetooth Low Energy audio features like broadcasting, stereo recording, and voice back-channel for gaming.
First platform with Android Ready Secure Element support, the new standard for digital car keys or drivers' licenses.
As for how does the new Snapdragon 8 Gen 1 stacks up against its Snapdragon 888 predecessor and Apple's A15 monster in the
iPhone 13
, here's a quick comparison of their specs and features.
Snapdragon 8 Gen 1
Snapdragon 888
Exynos 2100
Apple A14
Production process
Samsung 4nm EUV
Samsung 5nm EUV
Samsung 5nm EUV
TSMC 5nm 2nd gen
Processor cores
1xCortex-X2@3GHz

3xCortex-A710@2.5GHz

4xCortex-A510@1.8GHz

1x Cortex-X1@2.84GHz

3x Cortex-A78@2.42GHz

4x Cortex-A55@1.80GHz

Exynos X1@2.91GHz

3x Cortex-A78@2.8GHz

4x Cortex-A55@2.2GHz

2x Avalanche@3.23GHz

4x Blizzard@1.8GHz

GPU
Adreno 730, 30% faster and 20% more frugal
Adreno 660 @ 800MHz
ARM Mali-G78
Apple custom quad-core (5-core on the iPhone 13 Pro models)
Modem
X65 5G modem (integrated)

up to 10 Gbps over 5G

Global iSIM multi-SIM card support

X60 5G modem (integrated)

up to 7.5Gbps over 5G, and 3 Gbps download speeds on LTE

Exynos 5123
(Category 24)

Downloads up to 7.3Gbps (mmWave), 5.1Gbps (sub-6GHz), or 3Gbps (4G LTE), 8xCA

Uploads: up to 422 Mbps

Qualcomm X60 5G modem
AI co-processor
7th Gen Qualcomm AI Engine
Hexagon 780
Tri-core NPU, up to 26 TOPS
16-core Neural Engine, up to 15.8 TOPS
Video encode
8K HDR10+
8K HDR at 60fps
4K HDR at 120fps
8K HDR at 60fps
4K HDR at 120fps
4K HDR+ at 120fps
Features support
QHD+ @144Hz or 4K@60Hz display refresh

Demura and subpixel rendering for OLED uniformity

First 18-bit ISP, mega low light capture merges 30 images in one shot for brighter, sharper pictures

Qualcomm FastConnect 6900: Bluetooth 5.2, Wi-fi 6E (up to 3.6GBps)

QHD+ @144Hz or 4K@60Hz display refresh

Triple 14-bit Spectra 580 ISP, up to 200MP sensor

4K computational HDR, low-light capture architecture

Qualcomm FastConnect 6900: Bluetooth 5.2, Wi-fi 6E (up to 3.6GBps)

UFS 3.1 storage support for up to 2.9GB/s speeds

Single-camera up to 200MP

up to 16 GB DDR5

Variable 120Hz display refresh rate

Computational photography

Cinematic Mode video bokeh

Machine learning capable of 15.8 trillion operations per second
As you can see, Qualcomm isn't playing around, and offers some unique 5G connectivity and other features that Apple will have to catch up with when its next generation A16 processor hits the iPhone 14 in the fall of 2022. That one is reportedly also being done on the 4nm process, but until then the Snapdragon 8 Gen 1 may stay the undisputed connectivity king for the 5G era.. 
We are also very curious to test the new 18-bit ISP and the 8K HDR10+ video capture it brings, not to mention the digital keys and cards or the integrated iSIM multi-SIM functionality. Theres is little doubt that the Galaxy S22 series will be powered by Qualcomm's new Snapdragon 8 Gen 1, but the chip maker also lists many other manufacturers lining up for it.
Black Shark, Honor, iQOO, Motorola, Nubia, OnePlus, OPPO, Realme, Redmi, SHARP, Sony, vivo, Xiaomi, and ZTE are all in the Snapdragon 8 Gen 1 mix, with the first phones powered by the new chipset expected as soon as next month.