The OnePlus 10 Pro looks unique yet strangely familiar in these first leaked renders
Posted on |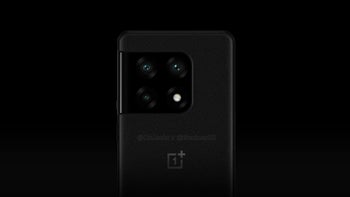 As much courage as it undeniably took for Samsung to cancel the Galaxy Note 21 and shift its focus decidedly towards the immature foldable segment of the smartphone market, OnePlus arguably made an even bigger gamble this fall by skipping the traditional "T" release for the first time since 2015.
Naturally, we won't know if the risk of
cancelling the OnePlus 9T
will pay off until the company's next flagship breaks cover, which is likely to happen… at some point during the first half of 2022.
While Steve is widely known and celebrated as one of the most trusted mobile tech leakers in the world, these alleged depictions of the 10 Pro rear cover should be treated with a slightly higher degree of caution than usual, apparently mimicking the "real" look of an "early prototype." Said prototype may or may not commercially materialize next year, so it's probably wise not to get too excited… or disgusted just yet.
Now that's a (pretty) unusual camera design
Just when you thought smartphones had become boring, looking essentially identical at first glance, it seems that all the top brands have collectively decided to take risks and try new things, at least as far as rear camera arrangements are concerned.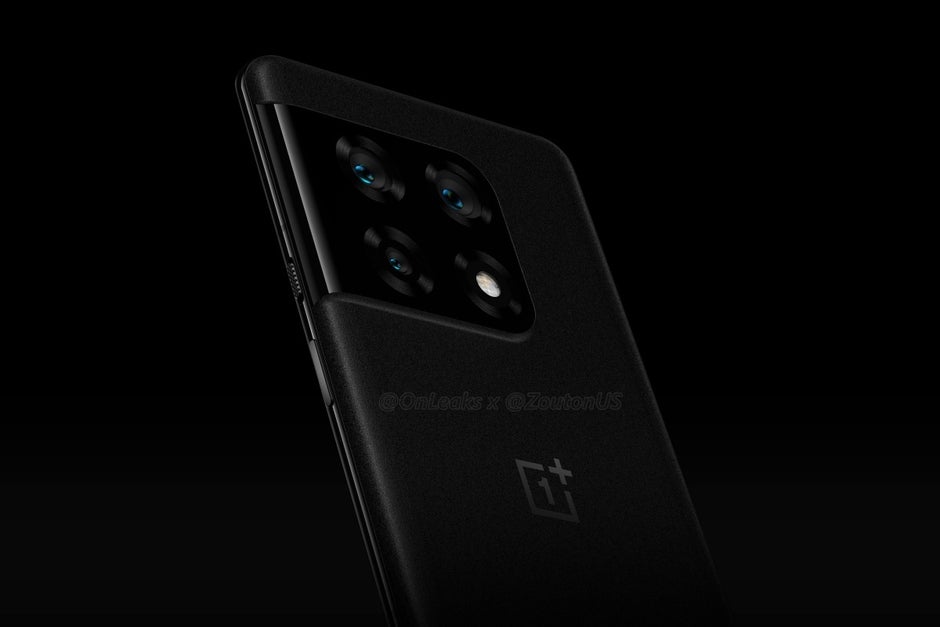 Technically, the OnePlus 10 Pro camera module itself looks fairly conventional, switching from the 9 and 9 Pro's vertical formation to a two-by-two arrangement including three mysterious imaging sensors and a large LED flash for good measure (and symmetry).
But in order to stand out from Samsung's fast-approaching
Galaxy S22 Ultra
, as well as the very unique-looking
Sony Xperia Pro-I
or Apple's hugely popular
iPhone 13
lineup, OnePlus may leave no physical space whatsoever between this square-shaped rear shooter system and the 10 Pro's metal frame.
If that approach seems strangely familiar, it might be because it resembles Samsung's
Galaxy S21
series path, at least in spirit. Still, for better or for worse, the undoubtedly 5G-enabled and state-of-the-art OnePlus 10 Pro will break new design ground in 2022…
if
it does end up looking like this when it eventually hits stores worldwide.
What kind of specs and features should you expect?
Generally (and vaguely) speaking, the OnePlus 10 Pro is virtually guaranteed to battle the best of the
best Android phones
out there with the most advanced specifications available at the time of its launch. If you want to talk specifics (and we're pretty sure you do), the truth is no one knows anything for certain at the moment.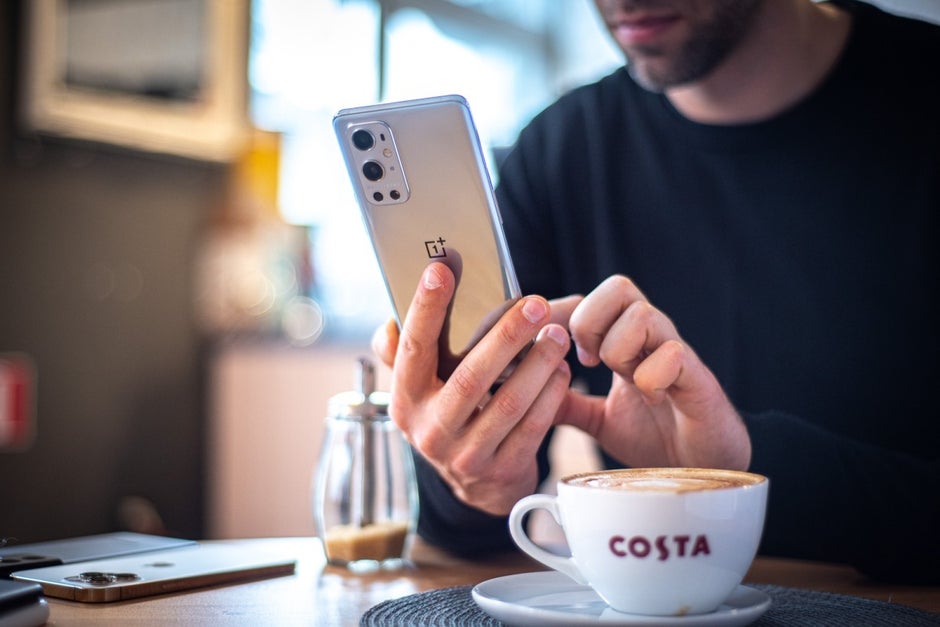 Who's ready to welcome a OnePlus 9 Pro sequel to market… in 2022?
That's kind of weird given how much we already know about Samsung's entire
Galaxy S22 family
, unless of course the OnePlus 10 Pro (and presumably, the OnePlus 10) are supposed to be released several months
later than February
.
Speaking of, the non-Pro OnePlus 10 may or may not borrow this potentially divisive design from its bigger brother, and the two high-end handsets may or may not
resemble this year's 9 and 9 Pro
in many other ways.
Current speculation based on little more than guesswork and recent history has the OnePlus 10 Pro measuring 6.7 inches in screen diagonal and supporting 120Hz refresh rate technology while packing Qualcomm's next-gen
Snapdragon 898
processor and up to 12 gigs of RAM paired with a maximum of 256GB internal storage space. The rest is unfortunately very much up in the air, although when it rains, it often pours with leaks about unannounced OnePlus devices, so we shouldn't have to wait long until all the major features and key selling points will start to be revealed.