These are the cheapest AirPods Max we found for Cyber Monday!
Posted on |
We may earn a commission if you make a purchase from the links on this page.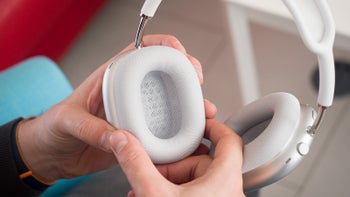 Apple's AirPods Max dropped late last year and, since then, they've held a very steady price, rarely going south of $510. During the 2021 Black Friday sales events, we did — finally — see some deeper discounts. So far, we've seen them drop as low as $429, but now Amazon has a hot offer for us!
Right now, you can get yourself a pair of AirPods Max for as low as $399.99, depending on what color you go for. The catch? These are Amazon Renewed.
What does Amazon renewed mean?
Cleaned, tested, and inspected professionally (but not Apple-certified)
Close to mint cosmetic condition
Close to new battery capacity (Amazon guarantees 80%+, but considering the AirPods Max are still new, we doubt there's a model out there that has dropped that badly)
Comes with compatible accessories, but not original
90-day refund or replacement guarantee
So, obviously this is not perfect — you probably don't want to get these as a gift. Considering the AirPods Max' original MSRP, it still looks like a pretty sweet deal and you can always return them to Amazon if you don't like what you get.
However, if you'd still rather get fresh new AirPods Max — we have good news. The $429 deal is still available!
Or get brand-new AirPods Max for $429!