Truecaller drops the biggest update in a while
Posted on |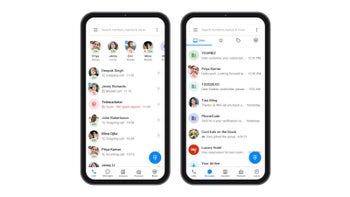 Truecaller, one of the older messaging apps for mobile, has just received major update that significantly enhances the calling experience. Although the app is available on both iOS and Android platforms, this specific update is aimed at those who use smartphones running Google's operating system.
The highlight of the update is the addition of Video Caller ID, which allows users to set up Truecaller to show a video to their contacts whenever they call them. Additionally, the team behind the app announced that Call Recording is making a comeback. More importantly, the feature is now available for free to everyone using Android devices.
Since users have been asking for it, Truecaller is bringing back separate Calls and Messages tabs in the latest version of the app. Another interesting new feature is reserved to Premium users: the ability to announce your calls. It will allow Truecaller to automatically check whether a call is from a friend or a scammer.
Last but not least, Truecaller Ghost Call is another feature for Premium users, which allows them to schedule a time for a call. Simply open the Premium tab and choose the Ghost call setting option. Then, set a name and number you want to appear on the screen along with the time.
Also, you'll be able to choose an existing contact in your phonebook using the "pick a contact" option. Finally, tap the "schedule call" and at the set time, your phone will ring and show the usual calling screen on your phone. The feature is meant to get you out from weird situations, or you can use it for fun.