Upcoming Redmagic 7 could be the fastest-charging phone in the world
Posted on |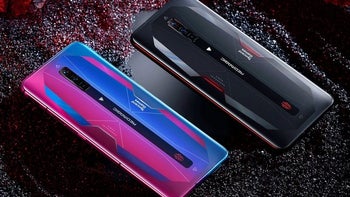 Redmagic 7, expected to be the next gaming phone from the Chinese brand, is likely to have 165W charging support. The phone appeared on 3C's certification website where it is listed together with a charger supporting up to 165W of power output.The Redmagic 7 certificate was spotted by
MySmartPrice
.

If the Redmagic 7 could really support 165W charging, it would become the fastest-charging phone on the market — at least in terms of power going into its battery. Just for comparison, the
fastest-charging phone
on the market right now is Vivo iQOO 7, with a 120W fast-charging speed, which needs around 18 minutes to charge from 0 to 100%.Whether the Redmagic 7 would charge faster in terms of time taken to go from 0 to full would also depend on the size of its battery – and that specification isn't known at this time. Still, given the power figure, a mind-blowingly short charging time is pretty much guaranteed.
The company's previous model, the Redmagic 6S Pro, featured a 4500 mAh battery. So the Redmagic 7 could include a battery with at least the same capacity, if not a bigger one.
Whether the Redmagic 7 would be able to take advantage of the full 165W output of that charger isn't 100% certain at this point in time. It is also unknown whether the charger will be bundled with the phone or be offered as a premium accessory.
The Redmagic 7 gaming phone is expected to have the latest Snapdragon 8 Gen 1 SoC, which comes with a lot of firepower and could become the go-to chipset for new flagship phones. Further hardware specs aren't known yet.